The Harry Levin Prize Citation 1985
Virgil Nemoianu,
The Taming of Romanticism: European literature and the age of Biedermeier
(Princeton UP, 1985)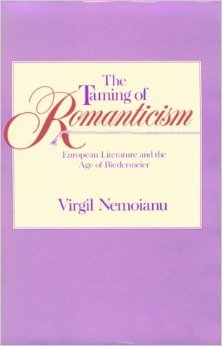 The ACLA is pleased to award the Harry Levin Prize in Comparative Literature for 1985 to Virgil Nemoianu.  His
The Taming of Romanticism
(Harvard University Press, 1984) presents a new intellectual framework for understanding European literature of the period 1815-1848, and the originality of his historical and critical formulations is matched by the broad sweep of the many European literatures from which he draws his examples for analysis.  A truly comparative study,
The Taming of Romanticism
, while suggesting some answers, also proposes new questinos pertinent to the history of 19th century literature and literary periodization as a whole.
Sidebar